Our Philosophy
Anyone who has had the opportunity and the pleasure of learning a musical instrument will tell you how fun it is and how music can transcend all aspects of your life in the most positive of ways. They'll also tell you that it takes time, patience, practice and above all, dedication, all of which are the collateral virtues that you attain from a quality music education.
We want to ensure that all students are fully invested in their lessons, which is why we've taken a more structured approach to our curriculum at Rhapsody. All of our lessons are booked in monthly blocks of 4 lessons*. This helps to ensure that students are fully invested in their education and get the most out of their lessons.
Guitar, Piano, Bass, Ukulele, Music Production,Voice, Recorder and more.
Whether you're a beginner, intermediate, or advanced student, we are very excited to welcome you to Rhapsody's community of musicians!
Private Lessons:
Monthly Half-hour lessons (1 Lesson a week for 4 weeks) $147/month
Monthly Hour Lessons (1 Lesson a week for 4 weeks) $273/month
Individual Hour Lesson (1 Time Lesson) $73.50
Individual Half-Hour Lesson (1 Time Lesson) $42
Family Rates Available
*Cancellation Policy: All cancellations must be made with at least 24 hours notice in order to qualify for a make-up lesson. Make-up lessons must be used within the same monthly period or they will expire. Please refrain from canceling unless you are physically unable to attend your lesson. There are no refunds for prepaid lessons.
*A one time $20 registration fee is applied to all students when beginning classes at Rhapsody Music School.
*Our schedule is currently very full. If you cannot find a time slot that works with your schedule please email elliot@rhapsodymusicschool.com with your ideal days/times and request to be put on our Wait List.
Interested in producing your own music?
We offer production and recording classes using Ableton Live and Native Instruments Maschine to do everything from beginning a new piece of music to finishing an entire album. Make beats, sample records, design synthesizer sounds, record your own vocals, layer guitar tracks, remix your favorite song and more.
Elliot Ross
Owner, Lead Instructor
Originally a native of Portland, Elliot Ross began playing music at a very young age. Growing up in Oregon, Elliot played with as many musicians as he could find and after playing in multiple bands throughout high school he decided it was time to expand his horizons by moving to Chicago, IL to study music at DePaul University where he completed his Bachelor's degree in Jazz Studies with an emphasis in guitar.
Soon after graduation Elliot began teaching, performing and recording all over Chicago and also spent a year in New York City composing and recording original music. In 2013 Elliot decided it was time to return to Oregon not only because he simply couldn't stay away from the beauty of the NW but also to share the wealth of knowledge and experience gained from playing with so many fantastic musicians in Chicago and NYC.
Since his return Elliot has been leaving his mark performing throughout the Portland music scene as well as releasing a brand new vinyl LP of original music featuring his Chicago colleagues on Portland record label, Cartilage Osseux Records. After realizing his dream of releasing his own records Elliot is now following through on another life goal of opening his own music school where he plans to inspire and educate the future generation of creative musicians in Portland.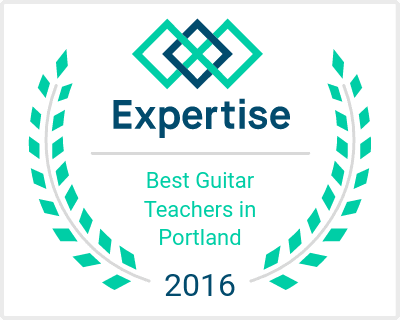 Katherine Li
Piano Instructor
Mrs. Katherine Li received her Bachelors and Masters degree from Temple University dual majoring in Piano Performance and Music Education.
Her principal studies were with Dr. Charles Abramovic, Chair of Keyboard Department at Temple University and Dr. Raffi Besalyan, Professor at Georgia State University in Atlanta. She has received High Honors in SJMTA and NJMTA Young Musicians Competition, received 3rd place in 20th Annual International Young Artist Piano Competition in 2005, 2nd place in Young Musicians Competition of the Korean Musicians' Association in 2005 and has participated in various summer music festivals such as Musica in Laguna (Venice, Italy), Brevard Music Center (Brevard, NC), Rowan International Music Summer Camp (Glassboro, NJ), and Summit Music Festival (Pleasantville, NY).
Mrs. Li is has taught at Trenton Public Schools (New Jersey) for 3 years teaching general music and choir. She recently accompanied Annie Jr. musical performance at the McCarter Theatre Center in Princeton, NJ. She has been teaching private piano, basic music theory, and group piano lesson for over 10 years from ages 4 and up. Furthermore, she is an active member of The National Association for Music Education (NAME), Music Teachers National Association (MTNA), and Gordon Institute for Music Learning (Mid-Atlantic Chapter).